My Dell Inspiron 600M laptop arrived today at 5:30 pm. I had bought it exactly 7 days back. I was expecting it sooner but there was a weekend in between. So, it got delayed by 2 days.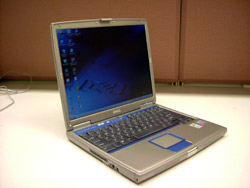 Everything is working great. I set it up for my University wireless network and it is able to access the network. In 2002, our Univ wireless network was 802.11b (11 Mbps) but now it has been upgraded to 802.11g (54 Mbps). The in-built wireless card in the 600m is also 802.11g compatible. So, the access speed is really good.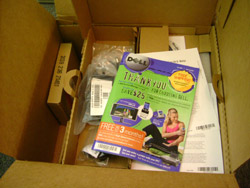 Also tested out the bluetooth connection and I am able to transfer pictures and files from my cellphone. I will be able to take more photos with my cellphone from now on :).
Everything is working great and I am really satisfied with my laptop :).