You can import your waypoints from the Garmin 650 GPS using Google Earth.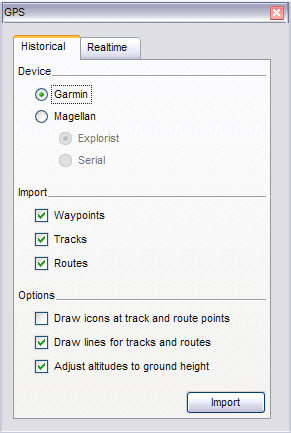 [1] Connect your Garmin 650 GPS to your computer via the USB cable
[2] Turn on your Garmin 650 GPS
[3] Go to Tools > GPS in Google Earth
[4] Click on "Garmin"
[5] Click the "Import" button
Detailed instructions: http://earth.google.com/userguide/v4/ug_gps.html#import
Waypoints current.gpx file
Note: The waypoints are stored in a current.gpx file. The location is F:\Garmin\gpx\current.gpx. In this case, the GPS shows up on my computer as the "F" drive. It is an XML file and you can read it using Notepad/Wordpad or drag/drop into Google Earth.
GPS coordinates in Google Maps
If you know want to send a GPS coordinate link in Google Maps by email, you can use the following syntax.
– http://maps.google.com/maps?q=38.89767,-77.03655
In this case, 38.89767 is the longitude and -77.03655 is the latitude. This is similar to entering 38.89767,-77.03655 in Google Maps.