Brother MFC-7840W Wireless Laser Printer
Bought a Brother MFC-7840W All-In-One Wireless Laser Printer from NewEgg today for $219, no tax, free shipping. I feel it is a pretty good deal. I have been looking around for an All-In-One printer for some time. This one has a laser printer, a copier, a scanner, a fax; and has both wireless and ethernet networking capabilities.
Brother MFC-7840W – $219 on NewEgg: http://www.newegg.com/Product/Product.aspx?Item=N82E16828113303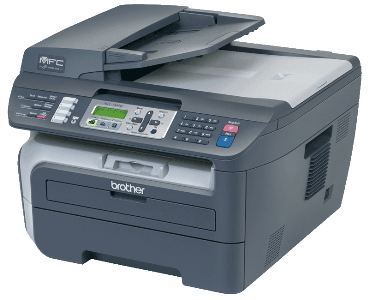 Image Courtesy: www.brother-usa.com
I had a basic HP inkjet printer but the ink always seemed to dry up before I could use the whole cartridge. And I have often felt the need to scan or print something at home. I don't think I will be using the fax option that much though.
The printer is available for $249 at Amazon – http://amazon.com/dp/B0016ZQ566/. It has pretty good reviews there.
---
Amazon Amzn.com Short URLs
Speaking about Amazon, I figured out a way to find the shortest possible Amazon URLs for a product. Of course, I can use tinyurl.com or bit.ly, but this is the shortest URL I could find using an official Amazon website.
In the example above, the original link was:
http://www.amazon.com/Brother-MFC-7840W-Multifunction-Wireless-Interfaces/dp/B0016ZQ566/ref=sr_1_1?ie=UTF8&s=office-products&qid=1265863094&sr=8-1
The standard shortened link is:
http://amazon.com/dp/B0016ZQ566/
However, it can be made even shorter by using the amzn.com domain name. The trick is to append the product id (in this case – "
B0016ZQ566
") after "
amzn.com/
".
http://amzn.com/B0016ZQ566/
More info about the amzn.com short URL service:
–
http://www.geek.com/articles/news/amazon-introduces-amzncom-short-url-service-20090511/
–
http://www.conceptualist.com/2009/05/08/smart-branding-amazon-short-url-broadcasts-its-own-brand/